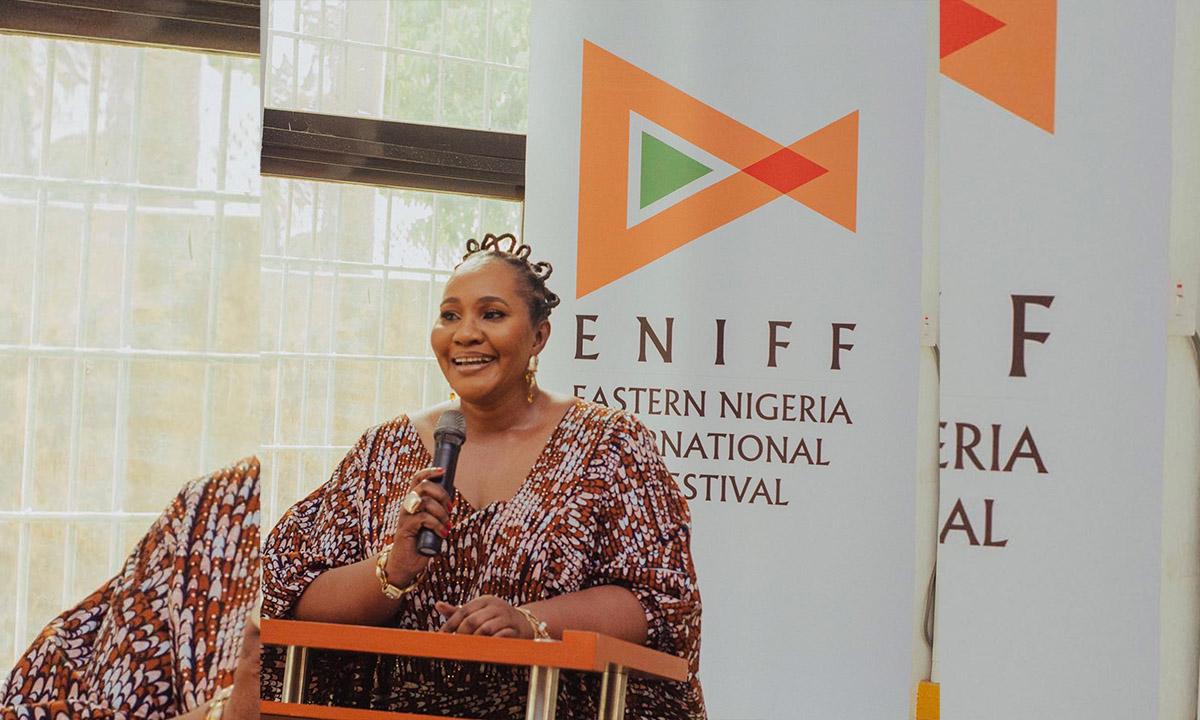 Ujuaku is a pioneering voice in the world of Indigenous storytelling and cultural preservation. As the Founder of Eastern Nigeria Film & Arts Initiative and Co-founder of Frances-Ashley & Associates, Ujuaku has dedicated her career to investing in entertainment, film/media training, policy, and advocacy in Nigeria. Her passion for storytelling and curation has earned her international recognition, including awards for her documentary filmmaking. An alumna of the University of Nigeria, Pan Atlantic University Nigeria, and the New York Film Academy, Ujuaku's social impact work has led to her being named an Acumen Fellow and a recipient of the California State Legislature Assembly, USA for her use of film in community engagement. Her TEDx speeches on storytelling have inspired audiences around the world.
Ujuaku's ultimate goal is to build the identity of Africans through stories and culture. She believes that by preserving and sharing the rich heritage of our communities, we can create a deeper understanding and appreciation of the complexities and beauty of humanity.
Ujuaku's dynamic and authentic approach has made her a leading voice in the entertainment and media industry in Nigeria and a respected voice in the international community.  In her spare time, she loves to dance, listen to music, watch movies or play toy blast.